Paul J. Lagassey - Home Page
(Last Updated – December 23, 2010)
New: 
My Virtual Christmas Card for 2010
My Favorite Holiday Music & Videos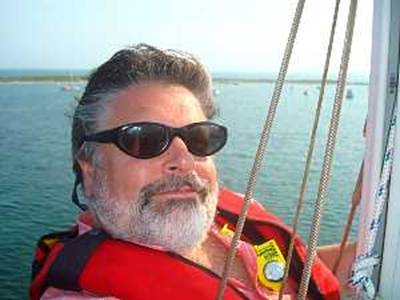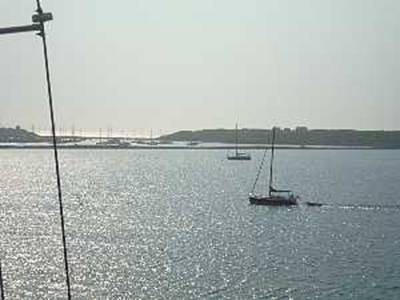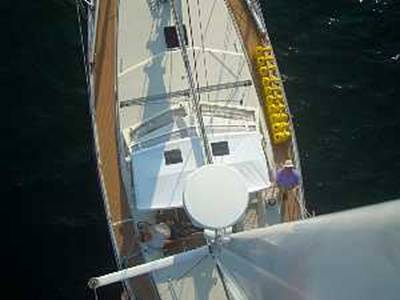 Taken from the top of the mizzen mast, SV Nomad, Cuttyhunk, MA – July 28, 2008 - Had to replace a halyard! Second photo is Cuttyhunk Harbor.
Aside from the challenges of my businesses, which I enjoy, I like the outdoors and the ocean. I particularly enjoy sailing (as you can see from above); especially the challenge of blue-water crossings. In these pages you can find photographs of numerous sailing adventures. This section also has a copy of my most recent CV, and my contact information.
As an entrepreneur, I operate a variety of business interests. Although I have numerous companies (search for my name in the Florida and Alaska departments of business) the main entity through which I conduct business is Eastern Investments, LLC, and my official title is Manager. Visit these pages to learn more about the companies and projects I am involved with.
Go here to see some of my favorite websites and products.
Note: You need Adobe Acrobat Reader to view some of the links in these pages. If you don't have it, click here to get your free copy from Adobe Systems.
COPYRIGHT: © Copyright 2001 – 2009, Paul J. Lagassey – All Rights Reserved. All content presented on the Lagassey.com website is copyrighted by Paul J. Lagassey or the respective owner, and may not be used, reproduced or distributed without the express written permission of Paul J. Lagassey or its owner.
TERMS OF USE: All information on these pages is presented without any warranties, representations or guarantees. By accessing these pages, you acknowledge your agreement that all information on this website is for informational purposes only, and that you will not rely on any such information without conducting and relying upon your own investigation, to your own satisfaction; and you further agree that you will honor the copyrights of Paul J. Lagassey and other individuals and entities who's information is displayed on these pages. If you do not agree with these terms and conditions, then leave this page now by clicking on this link.